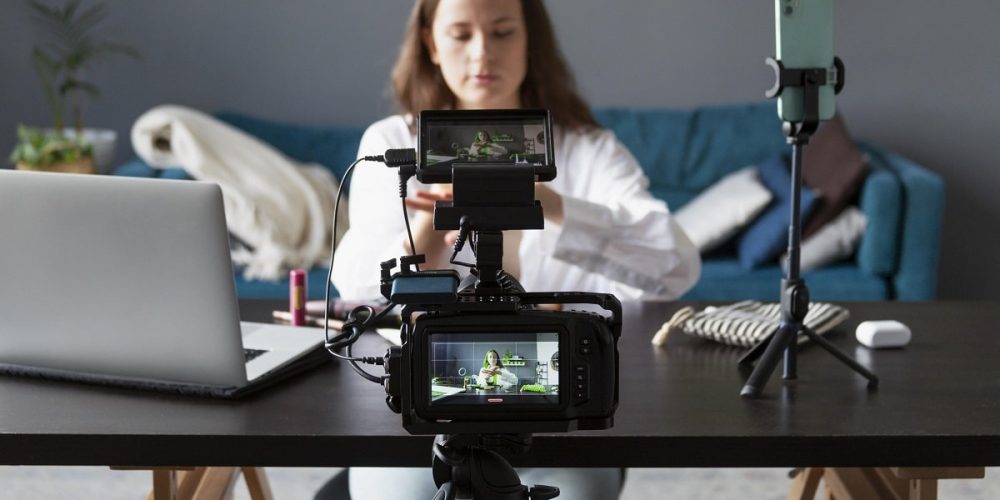 Video And Reel Creation
Leverage the power of YouTube
Looking for a reliable YouTube Channel Management agency that can help your YouTube channel grow? Well, you have landed at the right place! Flyingbees Inc. is a professional YouTube channel management agency that offers comprehensive services to budding YouTubers, Content Creators & Businesses alike. 
Grow with YouTube
With 1.9 billion active YouTube users, it is the largest Video sharing platform today. People use to consume all types of content. Whether it's about travelling, cooking, learning, dancing, music, teaching, or anything else you can think of, you'll find a relevant YouTube channel.
On average, a youtube visitor spends almost 20 minutes a day on YouTube. So it makes perfect sense to market your Business on YouTube. With systematic YouTube management services, we can help your Business make a mark on YouTube.
Did you know? There are 37 million active YouTube channels available right now.
To make your voice heard on YouTube & to grow your Channel, you must have a reliable YouTube channel Management agency.
Enter Flyingbees Inc. 
How Can We Help?
At Flyingbees Inc., we have extensive experience managing all sorts of YouTube Channels for our clients. Our team specializes in building community on YouTube, expanding your reach & bringing in more viewers & subscribers for your Channel.
Whether it's your personal Channel or Commercial Channel, we will take care of everything & anything related to YouTube.
Why hire us?
Wondering why you should hire Flyingbees Inc? Here are the top 4 reasons that make us a "go-to" agency for YouTube management.
Boost Revenue
YouTube acts as a major source of revenue for almost every Business. The more views you have, the more revenue you can generate. We will help you identify the most viral topics people are interested in. We will also assist with your content creation task to create more engaging videos to generate more views. In short, we will help boost your revenue with our comprehensive services.
Building a fan-following
The success of any YouTube channel depends on well the audience follows the Channel. And to do so, you need to reach out to the audience interested in what you have to offer. Here at Flyingbees Inc, we have a team of YouTube specialists who can do this task. We will identify the best niche for you & will help you build a rock-solid fan following.
Generate Leads
YouTube is a perfect place for Businesses to generate leads. Viewers belonging to every niche consume content on YouTube & hence every Business can get something out of YouTube. Here, we can help you generate powerful leads using our creative & efficient YouTube Lead generation strategies.
Scale-up Revenue
Every day, millions of videos are uploaded on YouTube. Hence, getting a big chunk of viewers for your video can be challenging. But with our robust system & efficient team, we will help you identify the most relevant topics that viewers are interested in. this will help you Scale-up your revenue easily.
How do we roll?
Our YouTube experts will connect with you for a primary consultation. Here we will identify your goals, ideas, needs & audience. This consultation is critical as it will act as a base for our whole YouTube strategy.
Creating random videos won't get you anywhere on YouTube. You'll have to identify your niche to create a robust following. We will help you here, too, by identifying your niche. This will make it easy for you to create powerful videos that easily connect with your audience.
YouTube SEO is very different from your Standard SEO. We include it as a standard service in our comprehensive YouTube channel Management Services. We improve your Channel's organic reach by creating keyword-rich descriptions, tags, thumbnails & much more. In short, our YouTube optimization services will boost your organic reach on the platform.
Our team will constantly keep an eye on every stat of your Channel. We will monitor multiple aspects that can impact your Channel's position on the platform. And at the end of every month, you will get a performance report. This will help you understand how well your money is utilized. 
Want to grow your YouTube Channel?
Connect now. (CTA)
Got an Idea?
Let's connect & Build a
Successful business