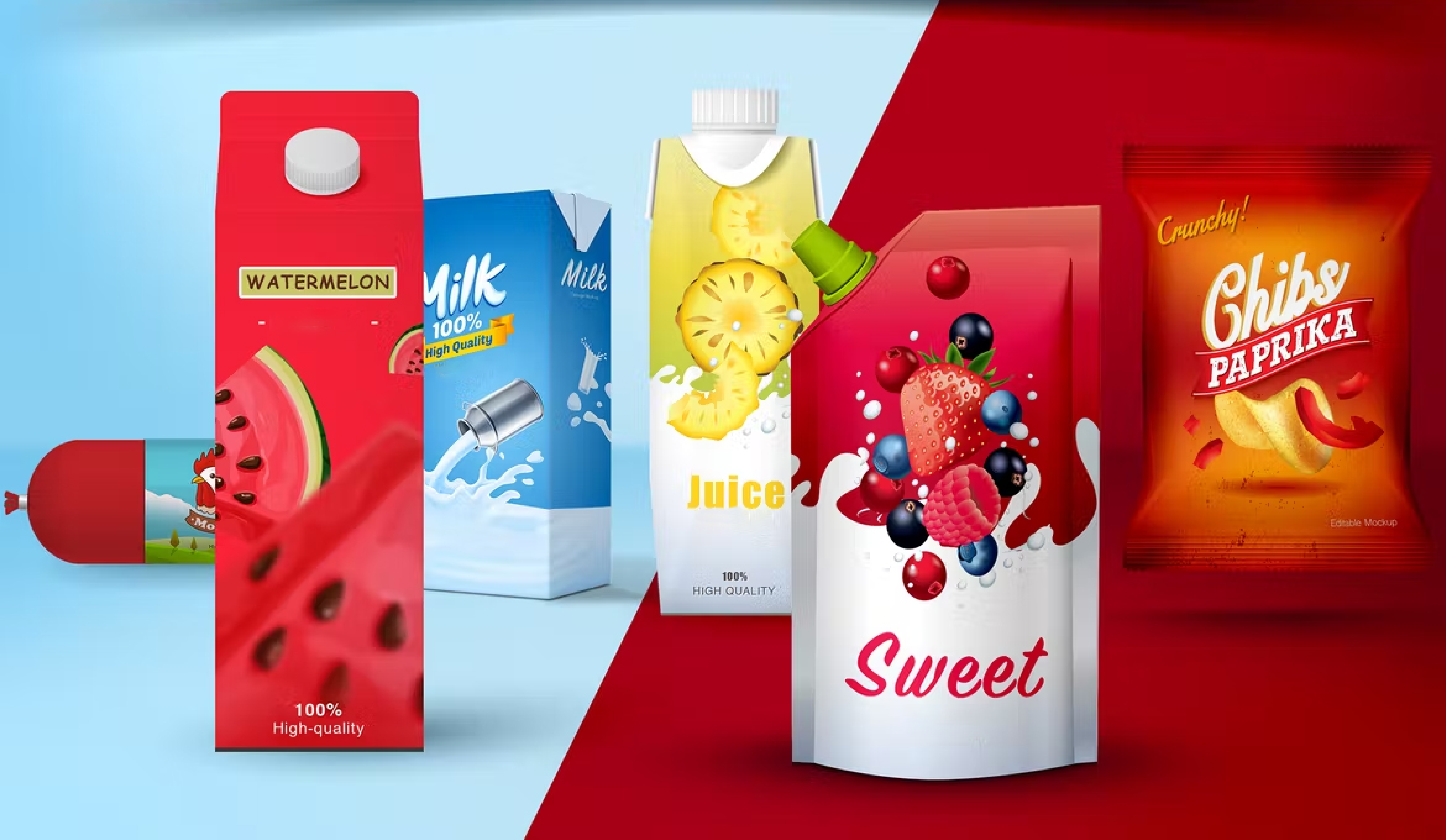 Packaging Design
We create Product Packaging
That performs
No matter what your product is, you need stunning Packaging to attract & convert a customer. Packaging is your first & best option to make a sale. Packaging has to perform many tasks, including getting noticed, communicating the Brand message, persuading viewers & compel them to take action!
The market is overcrowded with similar products. So if yours doesn't stand out, no one will even pay attention to it. That's why you need unique, eye-popping & well-designed Packaging for your product.
How can Flyingbees Inc help?
Flying bees is a Creative Packaging agency that assists Businesses to grow & expand their customer reach. We specialise in creating creative packaging solutions for all Business verticals. With our mesmerising packaging solutions, we help Brands grow locally & globally. Instead of confusing you with industry jargon, we adopt a no-nonsense & result-oriented approach.
Our designing team brings in refreshing ideas that help Businesses stand apart. Whether you are a well-known Brand or a Startup aiming to make its mark in the industry, we have custom solutions for all. Our team deploys their years of experience & expertise in creating something that your potential customers can't forget.
How we operate?
Questionnaire
Once you opt for our services, we offer you a detailed Questionnaire to fill in. All information you provide is critical & helps us create unique Packaging for your Brand.
Raw Design
Once we are well-equipped with all the information, our designers start churning out outstanding Packaging designs for you.
Sample Delivery
Once the design stage is complete, we craft samples & share them with you for final approval before finalising the design.
Finalization & Delivery
After intense designing & performing the necessary changes, our team finalises the design & the end-product is readied to be delivered.
Need creative Packaging?
Let's talk! (CTA)
Categories

Client

Company Name